The Fold at New House Farm, Bransford, midway between Malvern and Worcester on the A4103 Hereford Road, centres around a refurbished barn and other converted farm buildings. The refurbishment demonstratessustainable building techniques and materials in action.
The Fold is run as a not for profit community enterprise mixing elements of inspiration, creativity and healing to provide a space away from the commercial norm where members of the public can take time to become who they truly are. If you would you like to get involved, click here.
At the heart of The Fold is The Fold Café; a place to meet in a welcoming atmosphere and eat quality food which you can see prepared in an open-style theatre kitchen. The food is local, seasonal, Fairtrade and organic wherever possible. There are quiet corners to meet with friends and more communal spaces where you may find yourself unexpectedly involved in a conversation about how to use less electricity or the best way to travel without costing the earth.
You can also visit The Natural Therapy Centre, where you can choose to take a positive step towards being healthier and happier. The Fold Natural Therapy Centre is a centre of excellence for complementary therapies and offers a wide range of beneficial treatments. We also host events and courses throughout the year, helping people to look after themselves and feel good about their lives.
We have an exciting range of Designer Makers and Artists on site too in the nine open studios/shops. They produce and sell beautiful crafts and artworks, and represent some of the finest British talent.
The Fold also includes a Care Farm which provides meaningful work for people with different support needs, growing vegetables, fruit, herbs and flowers using natural methods in a safe supporting space.
Logo: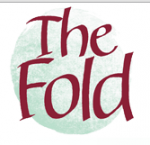 Type of business:
Cafe and Natural Therapies
Address:
The Fold, New House Farm, Bransford, Worcester.
Website:
http://www.thefold.org.uk