Marketing that works - from start ups to international companies
Your business and your marketing challenges are different from any other. We enjoy finding out what makes each of our client companies tick and what they need from their marketing. We don't have a "one size fits all" solution; we prefer to work with you to design the right support.
Aardvark Marketing Consultants was established to help small and medium-size businesses in the West Midlands get better results from their marketing activities.
More customers, more sales and most importantly, more profit.
We do this by adapting the tried and tested tools of "big business marketing" to the small and medium-size business environment. We have a genuine interest in finding out about other people's businesses and how to make them work better. And, as Aardvarks are good swimmers, we're not content to stand on the sidelines and shout directions. We jump right in to help you do it.
Companies who have benefited from Aardvark's advice range from start-up ventures to international companies with multi-million pound turnovers. Industries we've worked with include construction, healthcare, automotive, retail, art, IT, financial services, print, property and not for profit.
Many of our clients benefit from grants, including the Worcestershire County Council Changing Futures Fund to support charities and social enterprises. We are approved providers of The Busines Growth Service (formerly Growth Accelerator and Manufacturing Advisory services), Government Growth Vouchers, and BizSmart specialist advisors. We are also Service Providers for Families in Business for the West Midlands region. 
For for information please e-mail Gill Hutchinson 
Logo: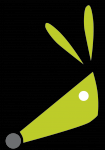 Address:
The Innovation Centre 1, Devon Way, Longbridge Technology Park, Birmingham
Website:
www.aardvarkmarketingconsultants.co.uk
Email:
gill@aardvarkmarketingconsultants.co.uk